Since merging together with the Anna Freud Centre, we have now centralised our research resources within the Research Library on the Anna Freud website's research section.  Providing you with access to wider Anna Freud Centre research in addition to CORC research.
By using the filter function, you can focus the type of research you are interested in and search for CORC in the drop down function, as indicated below: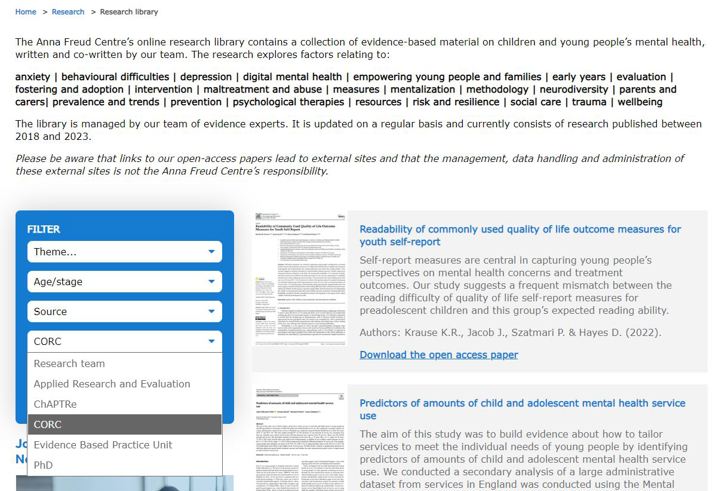 The library currently contains CORC research dating back to 2019, up to the present day.